Turn Ideas into Uplift
iridion is the all-in-one solution for conversion optimization.
Based on the experience of more than 20.000 successful A/B tests, we help you to scale your optimization program with ease.

TRY IT FOR FREE
Organize your ideas. Improve your A/B tests. Create more uplift.
---
Generate Ideas & Hypothesis
Discover the right ideas to test and turn them into actionable hypothesis. Through built-in submission forms and our guided analysis feature, you won't miss-out on new optimization opportunities.
Prioritize for Impact
Whether you want to use our proven scoring frameworks or define your own. In iridion, you can maintain a backlog of ideas which is always up-to-date and works within your whole company.
Monitor & Document Results
Connect all your testing-tools and data sources with one click. Get real-time reports on active experiments, and keep a searchable, filterable test history with all your wins and losses.
Connect your favorite testing tools with one click.
---
Manage all your data and experiments sustainably in a central place.
Find ideas truly worth testing
Our proven 7-Level Analysis framework helps you to discover new opportunities to optimize your product. Don't just look for ugly buttons or small text, but use behavior patterns of users. The 7-Level Analysis was developed by konversionsKRAFT and incorporates the experience of more than 20.000 conducted experiments.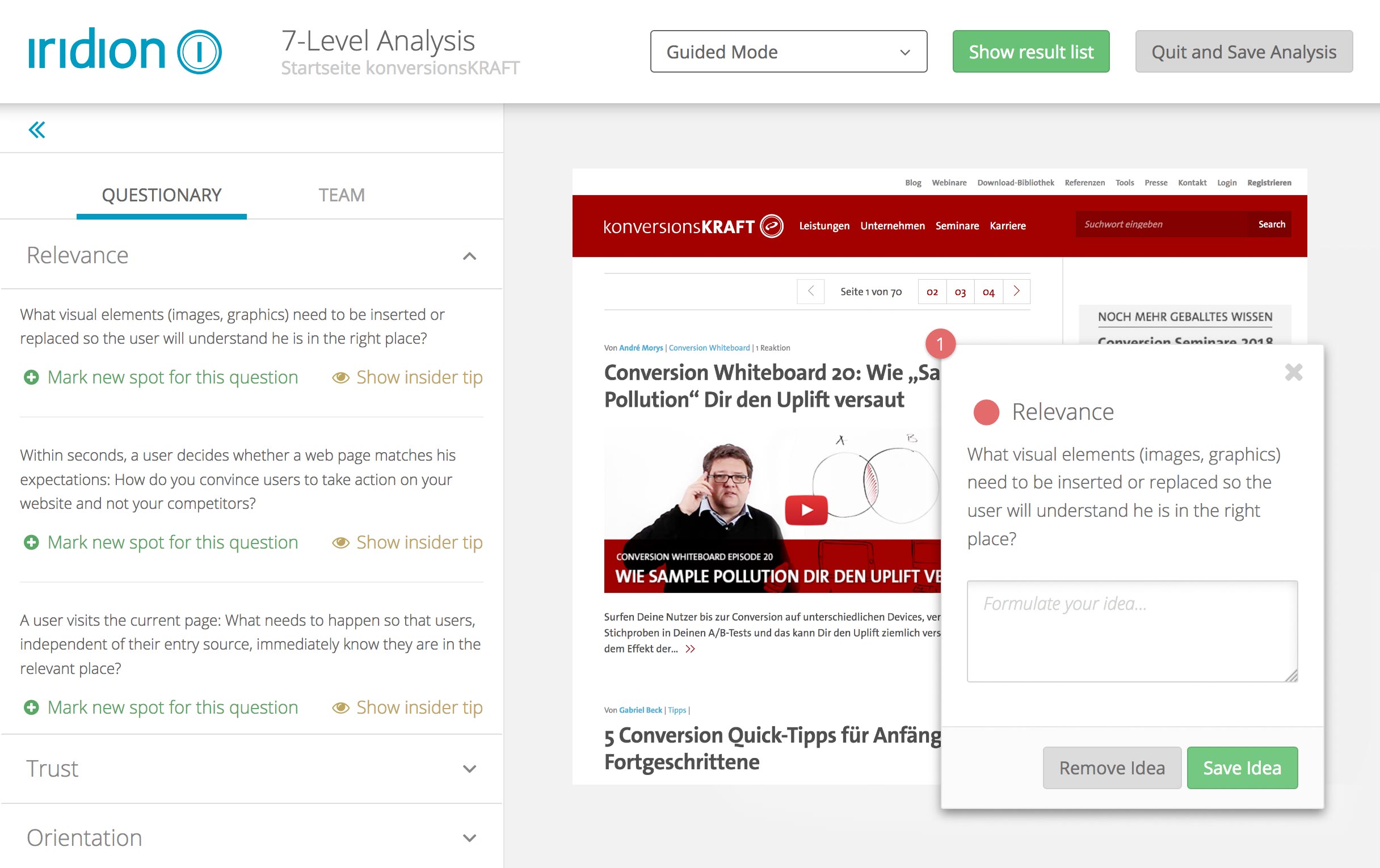 ---
Involve your entire company in the ideation process
Collect new optimization ideas not only from within your team. With the shareable idea submission form, you provide a seamless way for stakeholders to contribute. And in combination with view-only permissions of your hypotheses backlog, you let them keep track of what happened to their input.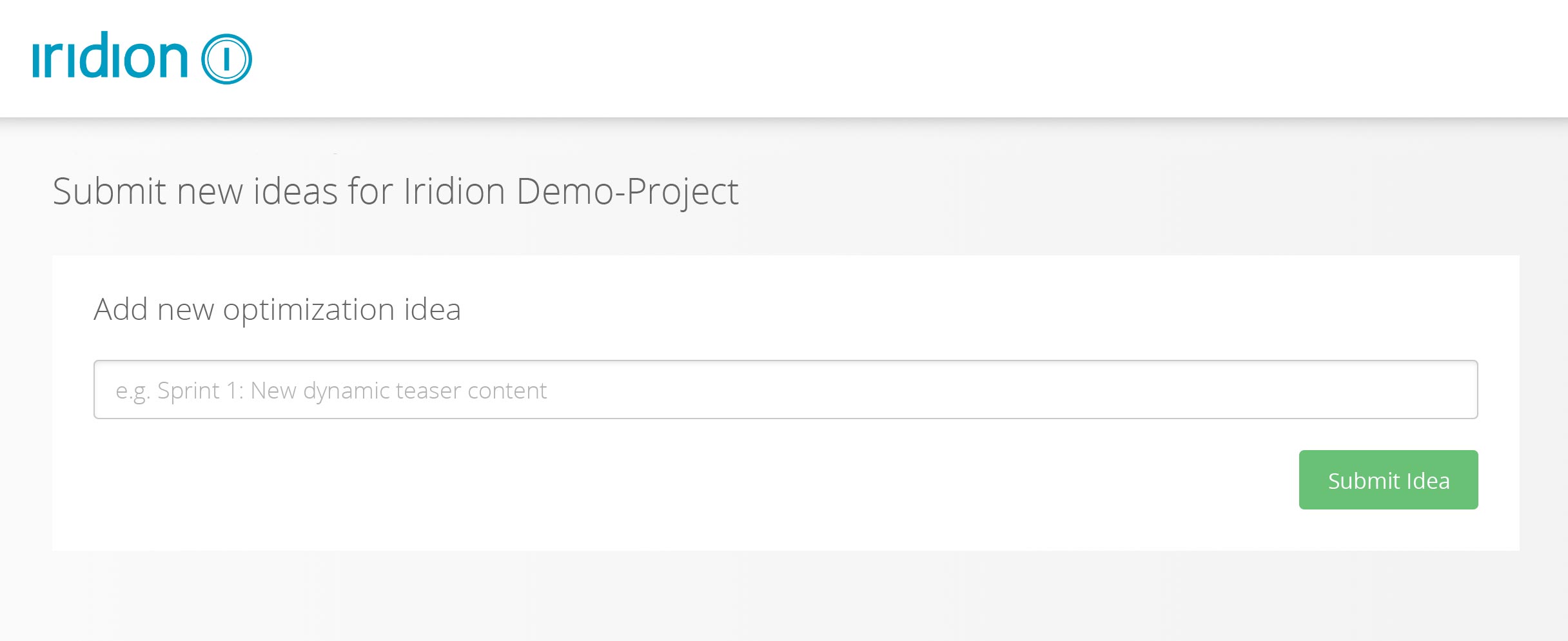 ---
Prioritize based on Data, not gut feeling
Score your hypothesis backlog using the proven konversionsKRAFT prioritization framework. It's brings objectivity to your stakeholder discussions. As an alternative, you can also design your completely custom scoring parameters for individual priorities.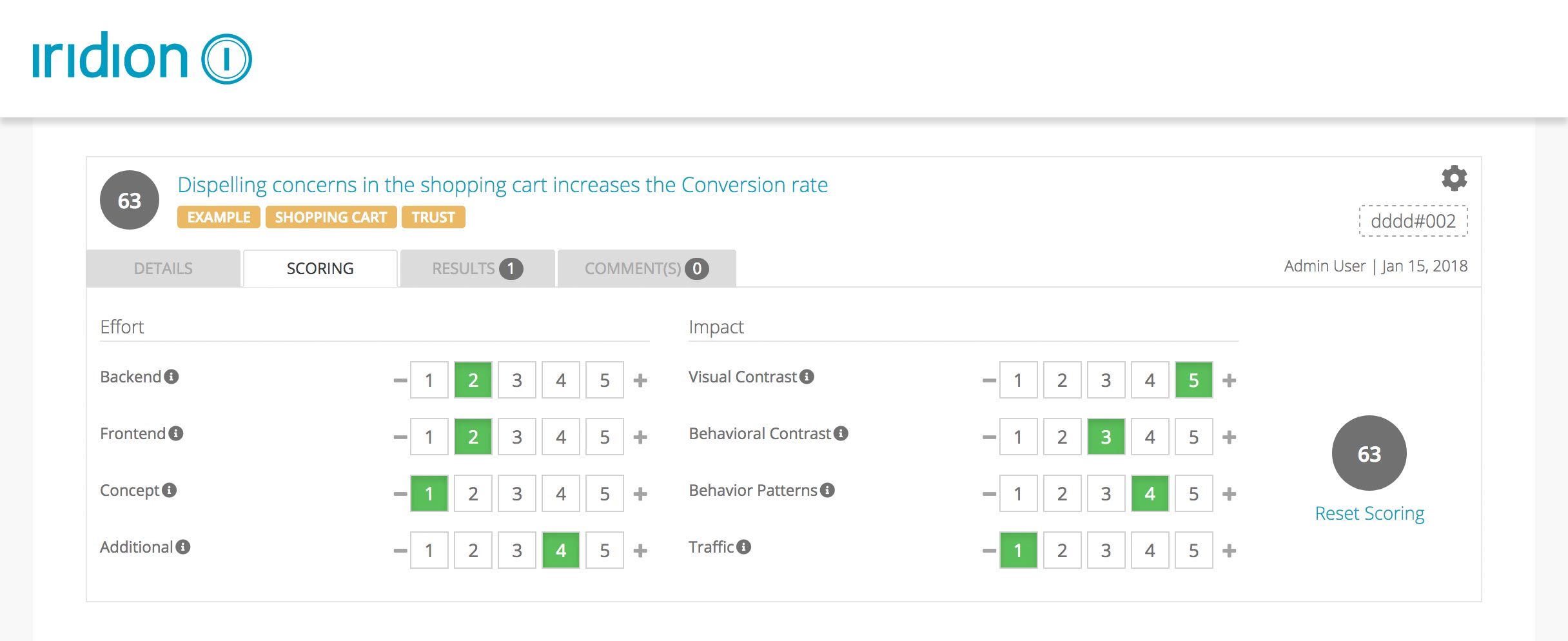 ---
Never lose track of your results again
Iridion offers you a knowledge archive for all your experiments. This way, you can re-visit insights from the past to come up with new ideas and have informed stakeholder discussions.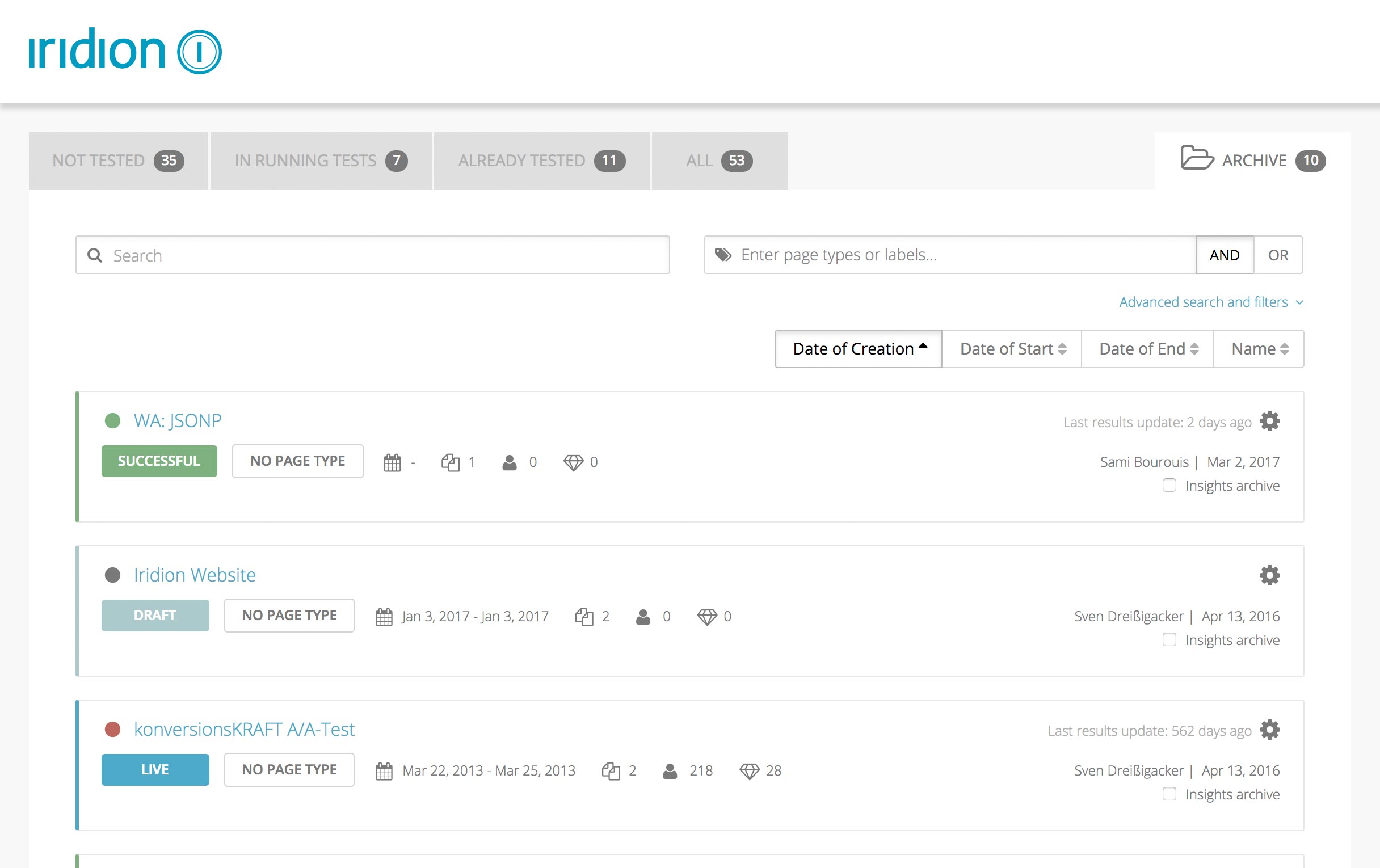 ---
Keep your company aligned all the time
Let everybody know what's on your testing roadmap. Generate an overview of all upcoming and running experiments and milestones with one click. It's easy to add external events and different phase for a concept kick-off or quality assurance as well. The roadmap can even be accessed from stakeholders without an iridion account. Giving you the freedom to focus on optimization instead of communication.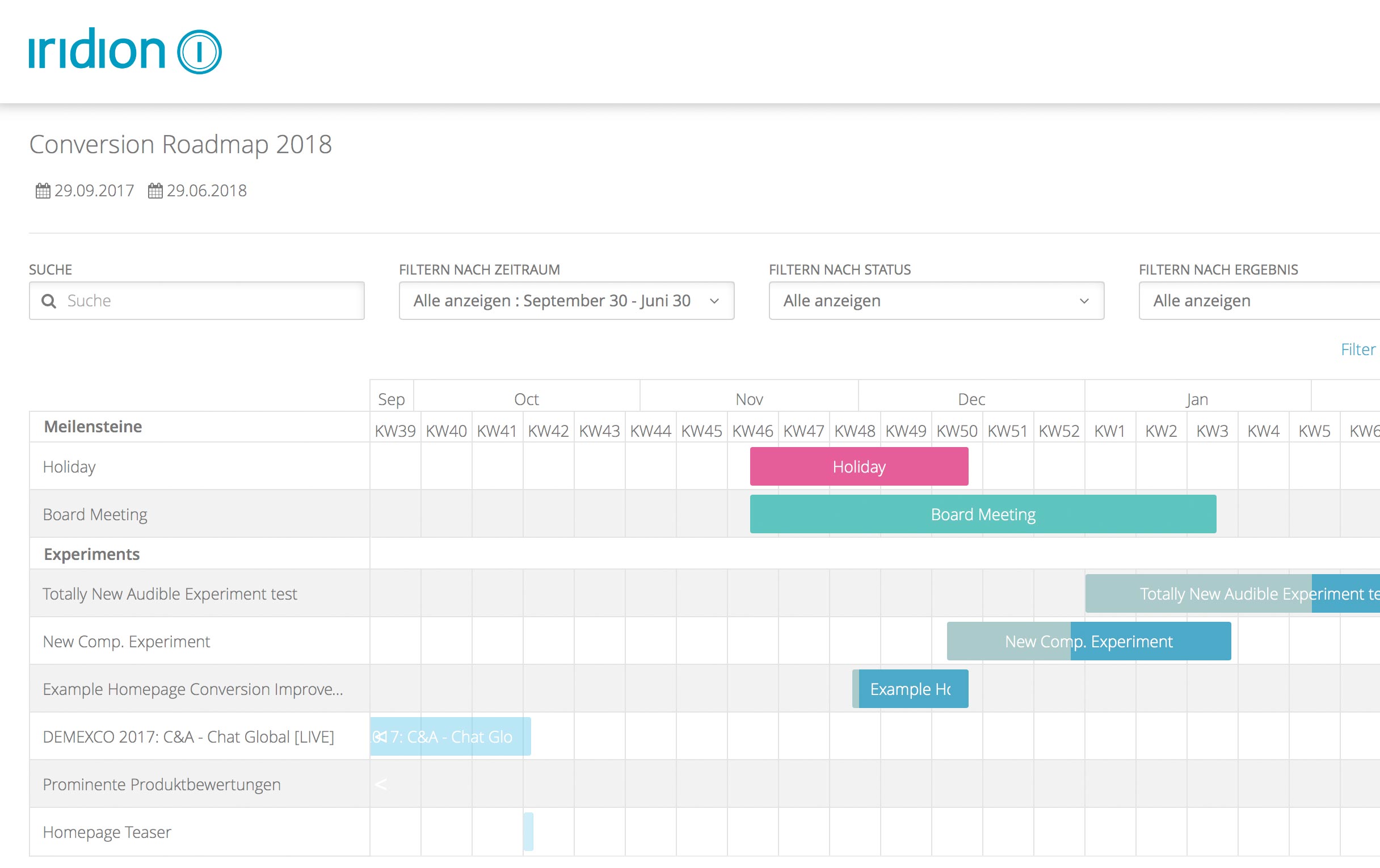 Pricing
Is Iridion a solution for me?
---
What do our customers say?
---
Conversion optimization does not work out of the blue, but through the consistent implementation of verifiable evidence. It is precisely this data that Iridion provides me.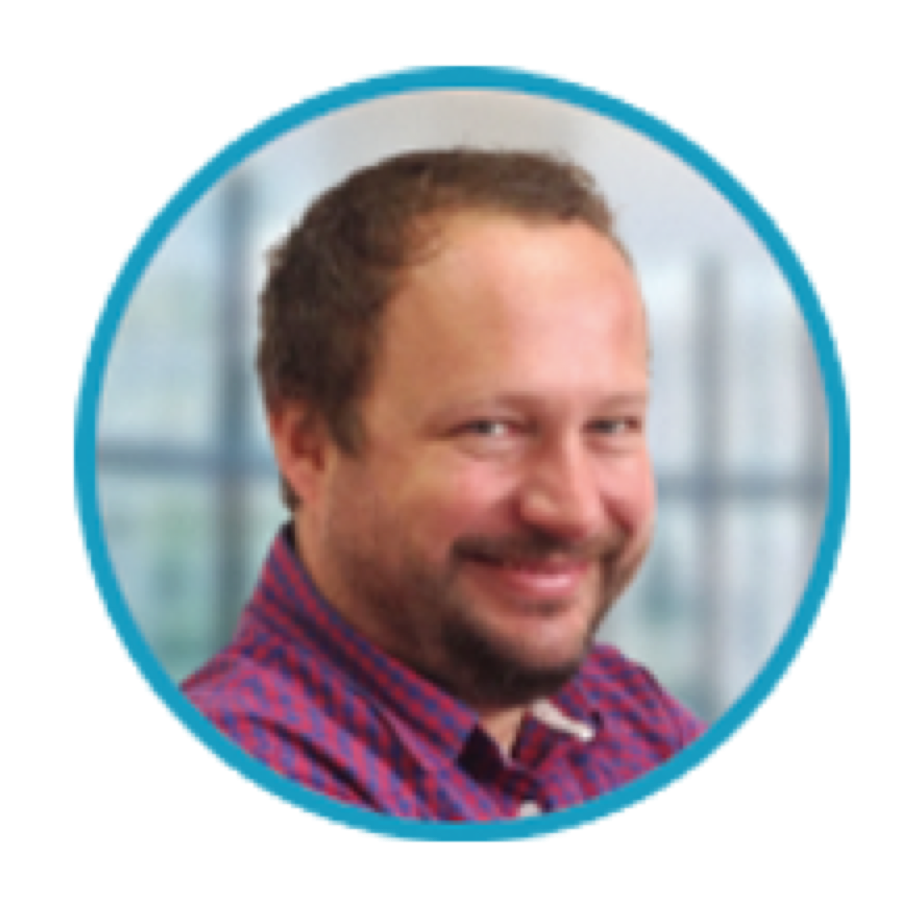 Martin Habrom
computeruniverse
Finally a tool with which we can map the documentation for the entire workflow of optimizing and make it transparent for all stakeholders in the company.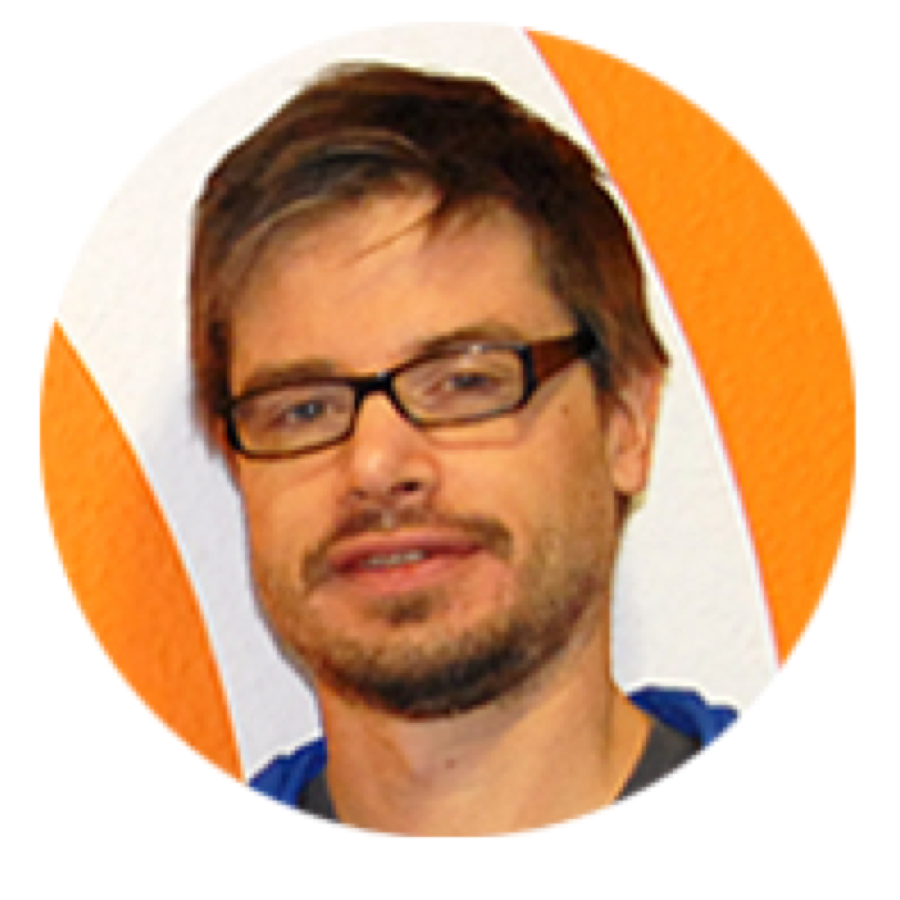 Frank Herberg
Verivox
Want to see how it works?
Schedule a Demo to see iridion in action and experience how it solves your problems.
---
I want a demo
Frequently Asked Questions
---
We constantly add new connections to tools or data sources. If you're interested in what's next on our roadmap or want to discuss a custom implementation, real out to us using the 'I want a demo' button below.
Iridion started as a passion project of konversionsKRAFT, Germany's biggest conversion agency. After tons of positive feedback from our clients, we decided to establish iridion as an independent tool on the market. Say hi using our Intercom chat option.